Pros and Cons
Pros
Can be used on the desktop platform

Less number of fake profiles due to the presence of a paid membership

Plenty of search filters for better targeting of users

Brilliant design
Cons
VIP membership can be seen as expensive

Profile structure can be improved.
Aisle is a community that serves to help young Indian professionals who are still single and want to find their soul mate. This dating platform also comes with a mobile application. Launched in 2014, the service has quickly grown into a popular platform in the subcontinent.
How Does Aisle Really Work?

Aisle happens to come with a closed community system where users can get to find and interact with members of their preferred gender. This is a platform meant for singles looking for an alternative to the dating platforms that predominantly focus on European and North American users. The high number of users from India is meant to work in favor of this platform.
Discussing Member Diversity
There are more than 50,000 users who are actively part of the Aisle platform. Unsurprisingly, a higher level of users are from the Indian subcontinent, but the app is also operating in 30 other countries. The majority of users will be able to open an account if they are 21 and above, but this differs according to the laws of each country. Yet, it is common to see members over 21 and under 35. The higher percentage of users are men – just like in any other online dating platform – but there is also a decent representation from women users. The platform caters to users who are interested in long-term relationships, but it is also not a platform where would jump into marriage immediately after the date. The platform accepts users from all backgrounds.
Top Features

There are special elements on Aisle that are oriented towards diving deep into a partner rather than focusing on the superficial looks. Due to the conservative nature of the Indian community, there is also greater value placed on family traits. Aisle also brings this into account, apart from focusing on human characteristics, faith, and family values. The compatibility of a person with another individual is taken into greater seriousness. One such feature that can aid in improving interest between two individuals is the option to send roses. The roses feature can be used by a person to convey romantic intentions to the other person. The number of roses sent will determine the seriousness of the intention.
How Does the Site Rank in Terms of User-Friendliness?
Even though the primary user base of Aisle is relatively young, a lot of focus has been made to make sure that the app and the platforms are very easy-to-use. A minimal set of instructions and inputs are required to get things done on the app.
Is the Aisle Website Design Usable?

The platform provided by Aisle is a closed community where interested users need to be approved by moderators before they can be part of the platform. However, the site or the mobile app has been delightfully done to provide a pleasing experience. Despite the closed-community approach, the platform is extremely stable, and users should have no trouble in going into different features. The focus of most features will be on providing a smooth and long relationship where users do not, but meaningless flats.
The mobile app is the primary way of using the Aisle. It is available on the android and iOS app stores to cater to both sets of users. Since the app comes with location services, it is capable of helping users target dates based on their location. This turns out to be a very convenient way of finding dates, and there is a high probability of success too.
What About Customer Support?
Many dating sites do not provide a great deal of protection and support to the customer, but the Aisle platform works very closely with all users. This is apparent from the need for a review before users are accepted on the platform. The attention to detail extends to the customer support, which can be technical or other. There have been a lot of improvements made to the technical interface on the platform. Aisle continues to improve on this front. Some options available for getting assistance would be emailing. The company address is also provided along with a phone number. The support system can also be used to send feedback.
Registering on the Platform and Creating a Profile

Immediately after completing the registration process, users will be encouraged to complete the profile. This immediately sets a part where a user is ready to be on the dating platform. Once approved, the entire set of profile editing options is available to the user. Several data can be entered at this stage so that the matching algorithm will work to the best of their abilities. The user profile can be made to include different types of data, including monthly income, nature of work, favorite books, favorite music, bad habits, travel preferences, lifestyle, and partner preference.
Steps Involved for Registration
The process of registration with Aisle involves going to the App Store for downloading the individual files. Once that has been installed, users will fill out the information on a registration form. A decent amount of personal details is asked at this stage, as users have to enter numbers like weight and height. The sign up process also requests users to come up with their preferences, interests, and more. This section is more detailed on Aisle compared to competitors, as more importance is given to the lifestyle, status, and quality.
The registration process will be followed up by a wait, which can take a couple of hours to even a couple of days. Once an application has been approved, users will receive a notification on the home page.
The best thing about Aisle is the heavy focus given to the quality of profiles on the platform. It is not possible to download the application and get ready with a profile in one go. It takes time for all profiles to be approved, and only then can a user go live in the hunt for a date. Even though this takes time compared to other competitors, it results in a high-quality base of users. The pool of users may be smaller, but the higher quality will allow users with the high-quality dates that they have always dreamt about.
Aisle Search Prowess

When utilizing the Aisle platform for dating purposes, it is important to have a strong search tool so that users can find users according to their preferences. The search prowess on Aisle is highlighted by the ability to choose profiles randomly. In this technique, however, users have to spend a lot of time since each profile has to be viewed. Another option is to go with a search criterion that will take information from the users about the desired partner and try to go with the same. This feature can be especially useful if a user is particularly concerned about factors like education and social status. The search criteria can be changed depending on a change in preference.
The filtering options are enormous on the platform, as users can pick these items like the presence of higher education. However, more standard options would include the likes of interests, location, age, gender, and more. Once these goals are matched, the platform will present a list of options.
Texting and Matching Algorithms
The communication method is available once a user is approved after the registration process is over. The initial process begins with including the different profiles available and sending a connection request. The request needs to be accepted so that a messaging platform can be established with the other person. The messaging system on Aisle does not involve the sharing of personal contact data initially, but it can be done when the two parties feel safe. The messaging system is straightforward, but with enough features that can make for a fun experience. This is very crucial even if the platform only has a basic chatting system.
Options for Becoming a Member

After opening an account, users will have two major options when it comes to the way they would use the platform. This is due to the presence of free and VIP membership programs. The primary functioning of the site is on a paid platform, but there are also enough options available for a free user to check out the site in the first place.
Free User
A free user has the option of downloading the application and filling up the profile. Several premium features can be availed only with a premium membership. Since the big step of being an Aisle user is about opening an account, the user can begin with the free status before proceeding into the next stage. The biggest disadvantage of free membership is the inability to initiate communication, which is a paid option. In essence, it is possible to download the app, open an account, and search for profiles. However, further correspondence is possible only with a paid membership.
Advantages for Paid User
The advantages of a premium member will be the ability to send flirts or initiate communication. Since most users have a fully finished profile, it is easy to set up a search criterion that will help come up with a list of matches. A VIP Pack will provide access to 2 invites and replies per day. Since almost every feature on Aisle is open only for paid members, a user would invariably pick up his option to benefit from the 50,000+ members' strong user base.
Structure of Prices and Plans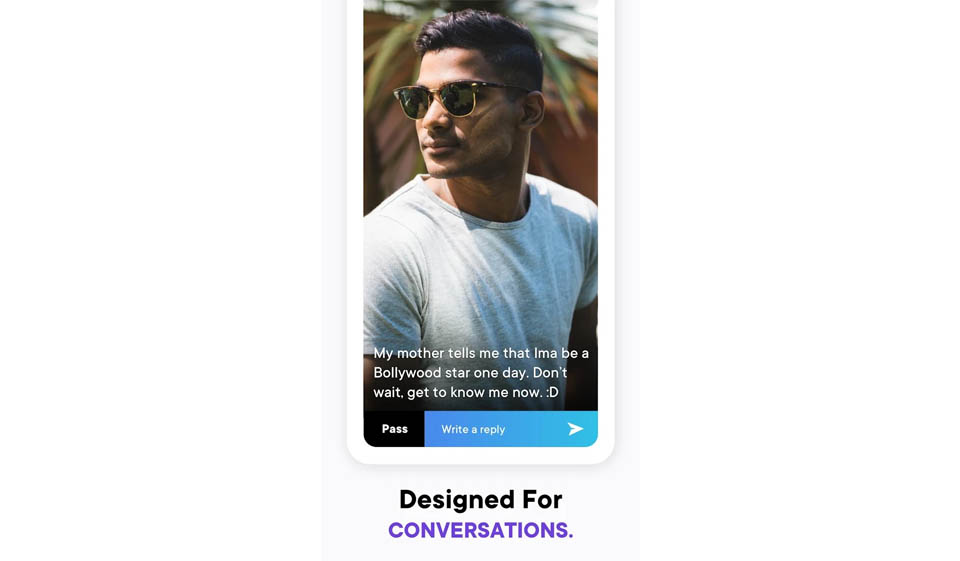 The Aisle uses a credit-based structure where users do not pay for a monthly plan as such. Instead, they can pick up ten credits for $9.99. There is also an option of going with a VIP pack for $7.99, and this will last for one week. One month back will cost $15.99, while a three-month back of the same will set users back by $29.99. The most expensive option on the list would be $39.99, and this provides users with six-month access to the VIP features.
Removing the Aisle Subscription
All subscription packs will renew automatically if left unchecked. An auto-renewal cancellation request will be accepted only when it is placed 24 hours before the time of payment. If not, users will have to wait for another billing period before they can come up with the same request. The process of canceling the membership can be done directly from within the app or through the desktop site. Both are extremely easy and simple, while users will also have the option of deleting the account if they are no longer single or do not want to continue with the app. The privacy policy is strongly drafted so that users can be confident that their data will not be held on record after leaving the platform.
Is the Platform Safe & Secure?
The safety of the Aisle platform cannot be questioned at all, as the users are subjected to intense scrutiny and security at different stages. The security and safety measures begin even as the user prepares to sign up. The user base available on the platform might be small compared to the competition, but this allows the team to focus on all individuals. A selective approach is taken when it comes to accepting memberships on the service. It is not possible for every user who wants to be part of this platform to open an account. This procedure has been created so that users do not get dates that are inferior in quality.
Furthermore, there is also technical protection provided through SSL encryption. There is also a comprehensive privacy policy that clearly states the use of information that is stored on the platform.
Aisle Competitors and Alternatives

It is effortless to fall in love with the features available from Aisle. This is also one of the perfect options for Indian users to find a date. As ever, there exists competition that simply cannot be forgotten. The presence of competition makes Aisle push forward. If the user is looking for an alternative, some of the options are:
Tinder
This has to be one of the world's most popular online dating platforms. Launched a few years ago, the platform has grown to hold a massive user base. It is primarily based on location, and users are allowed to browse through profiles that are present within a certain distance. It is possible to look at all profiles in one go, as the platform follows a swipe procedure. If a user is interested in a person, they will swipe right. If not, a left swipe is used. Over the years, the platform has grown in leaps and bounds. Now it is even available on the desktop platform. However, Tinder is prevalent among the community that wants casual sex, hookup, or short-term relationships.
OkCupid
OkCupid is a platform that started in the desktop version and later progressed to the app as well. It is not one of the innovative dating sites, as it relies heavily on the policy of user-profiles, texting, and matching algorithms. Still, there is scope for entertainment on the site thanks to a ton of question sessions that are meant to give more idea about the user. The platform allows users to browse through profiles in different parts of the world, as there are no restrictions on the location that a user can target. Many new features have been added to the platform. This has made it a lot better in terms of its ability to match individuals based on compatibility.
Final Conclusion

Aisle comes into a space that has not been occupied by many dating sites, as the platform focuses heavily on Indian users. Rather than allow a ton of fake profiles and show a lot of growth in a concise period, Aisle takes the route of quality profiles. The attention paid to each profile makes sure that Aisle is a place where quality partners can be found. Apart from being a platform where the compatibility of just two individuals is taken into account, Aisle focuses on family values as well. The thoughtful approach taken by Aisle can result in a lot of success. It is effortless to enjoy the platform and its ability to provide interactions with high-quality users alone.